Renewable Energy Generates Job; Solar PV the Most
Renewable Energy (RE) promotion has a number of benefits but one of the most important one is its potential to create jobs.
The benefits of having Renewable Energy are like reduction of CO2 emission, taking power to the remote areas, creating options for income earning opportunities and last but not least the job creation potential. Power Sector contributes to approximate 26% of the total carbon emissions.
This can be reduced by direct proportion to the usages of the renewable energy sources such as Wind, Solar, Biomass, etc. Besides this potential, the sector can also create a huge number of jobs and the Solar PV has the highest job creation potential within this sector.
The below table indicates the average job creation potential on per MW of power generation basis: –
| | | | |
| --- | --- | --- | --- |
| Sector | Manufacturing, construction, installation | Operation & Maintenance | Total |
| Solar PV | 5.76-6.21 | 1.20-4.80 | 6.96-11.0 |
| Wind Power | 0.43-2.51 | 0.27 | 0.70-2.78 |
| Biomass | 0.40 | 0.38-2.44 | 0.78-2.84 |
| Coal Fired | 0.27 | 0.74 | 1.01 |
| Natural Gas Fired | 0.25 | 0.70 | 0.95 |
As the above table indicates, Solar PV is the most workforce intensive sector among all the RE and non-RE sectors. The renewable energy sector has 04 major elements of value chain such as Equipment manufacturing and distribution, Project Development, Construction and Implementation and Operation & Maintenance. Employment generation happens in all the 04 elements, but most steady employment generation is possible in Operation & Maintenance only. But, it has been seen that there is a huge  gap to meet the technical and non- technical staff need of proper expertise. One of the key areas to fill the gap is the empowerment of the women workforce towards renewable energy sector for various roles.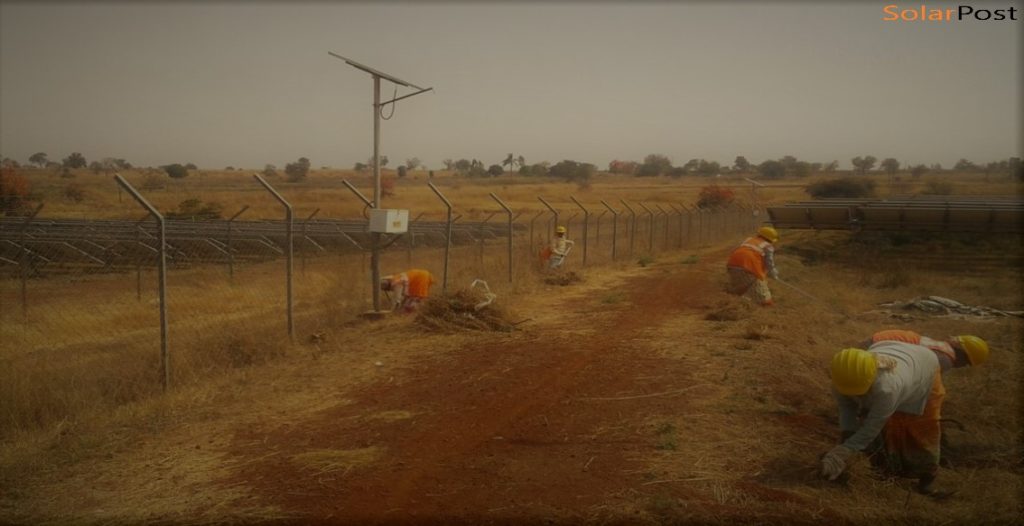 Another interesting area is imparting training to the fresh as well as experienced in other power generating sectors. Since the technical requirement of the renewable energy plants  is same across the world , the people can be trained keeping in mind the workforce requirement globally.
Renewable energy such as Solar PV is of 20-25 years life cycle so people of the local areas can be identified and trained to serve for a long period. This has a multiple social benefit and the key of all is reduction of migration. The social oriented organizations can play a huge role in this case like identifying the actual skill need, engaging them into the training courses and giving access to the opportunities.
The renewable energy or green energy sector has created an estimated 1,64,000 jobs in India in 2017, according to a report published by the International Renewable Energy Agency (IRENA). It also estimated that the construction and installation segment of the value chain accounts for 46% of these jobs, with O&M and manufacturing representing 35% and 19%, respectively.
References:
[1] http://www.ilo.org/wcmsp5/groups/public/—ed_emp/—ifp_skills/documents/publication/wcms_168354.pdf